Corporate Profile
Company name
MOTODA GIKEN Co., Ltd.
Addresses
Tokyo headquarters:Highness Lofty 3rd floor, 4-32-4,Nishishinjuku, Shinjuku-ku, Tokyo
Nagoya sales office:Komakihara Wells 21,South Building 1758-1 Komakihara-shinden,Komaki-shi,Aichi Prefecture
East Japan service center:633-10 Katakuramachi, Hachioji-shi, Tokyo
Kagoshima plant, Kyushu service center:1237 Kedoincho-Imuta, Satsuma-sendai shi,Kagoshima Prefecture
Contact information
Tokyo headquartersTEL: +81-3-6276-0918 FAX : +81-3-6276-0557
Nagoya sales officeTEL: +81-568 -42-7070 FAX : +81-568-42-7071
East Japan service centerTEL: +81-42-683-1282 FAX : +81-42-683-1286
Kagoshima plant, Kyushu service centerTEL: +81-996-31-8009 FAX : +81-996-31-8008
Representative
Managing Director: Kimiyuki Motoda
Founded in
November 2000
Capital
JPY 10 million
Business description
Load-handling work balancer research, product development, design, manufacturing,sales
Message from the President
Our goal is for MOTODA GIKEN to be a company
that both our customers and employees are glad they chose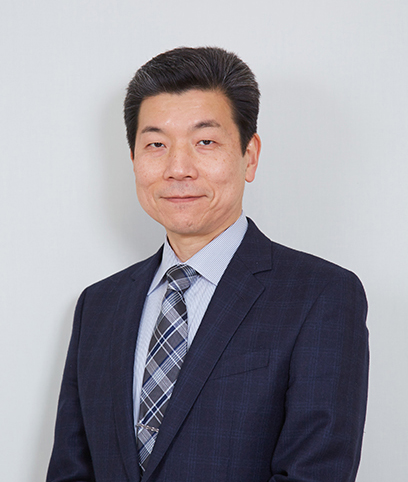 We want to help resolve the problems of people working at job sites. This wish inspired us to start developing and manufacturing Y-MAN balancers more than 50 years ago, and we currently employ an integrated production approach, including everything from design to the purchasing of raw materials, processing, painting, assembly, and electrical control.
Our Y-MAN balancers are essential at job sites where heavy goods are handled, because they make it possible to freely handle all kinds of heavy goods, including lifting, clamping, and rotating them.
Y-MAN balancers also make it possible for one person to easily move heavy goods that once required the effort of several people, including truck bumpers, airplane tires, electric-train wheels, and iron roll materials. This leads to increased work efficiency and labor saving while eliminating the burden of exerting physical strength, so that women and elderly people can also successfully contribute on-site. In short, our products can effectively resolve on-site problems.
We provide people-friendly Y-MAN balancers
that respond to all kinds of needs
The specifications and performance of Y-MAN balancers differ depending on each customer's industry and the heavy goods they handle, and the associated needs are wide-ranging as well.
We strive to respond to these needs as much as possible through customization. We create different products for each customer according to their needs, which means that our products are made-to-order. Our small elite team of engineers enables us to achieve a flexible production system, and we utilize the strengths of the system to provide people-friendly Y-MAN balancers designed to resolve various types of problems.
An uncompromising commitment to quality motivated
by our gratitude for our customers
Our motto is to not only create products that are durable enough to be used for many years but also to repair machines no matter how old they are. We are sometimes asked to do maintenance work on products that are 35 years old, and we even order electrical parts from overseas to handle repairs.
In addition to the ease of use of our machines, we are highly regarded for the above stance, and the majority of our customers end up being repeat customers who use our company's products for many years.
For me, it's always deeply moving to see that one of our products has undergone maintenance repeatedly so that it can be continuously used over the years. Our commitment to sparing no effort to provide uncompromising quality in response to the needs of our customers is an expression of our gratitude to them.
In addition, because the majority of our customers are major companies—including auto manufacturers, airline companies, and railway companies—if one of our company's Y-MAN balancers stops operating, it can result in not only a burden on affected workers but also an effect on the Japanese economy. Perhaps it sounds like an exaggeration, but our daily efforts are driven by a strong sense of responsibility and passion stemming from this belief.
We want to pursue the satisfaction of our customers
and the happiness of our employees
As the representative of this company, even as I consider my customers, I feel a strong sense of responsibility for my employees. I want to make sure that our company is one that can bring happiness to employees and their families.
I take pride in the fact that our company is attractive to people who like manufacturing. I'm confident that such people would find the work environment here rewarding, because they can enjoy helping us come up with new designs for every situation and create something different.
I hope that we can continue to be a company that employees are glad to work at and that manufactures products our customers are truly satisfied with.
Kimiyuki Motoda
Managing Director
MOTODA GIKEN COMPANY
Corporate Philosophy
MOTODA provides people-friendly balancers.
MOTODA GIKEN is a specialized manufacturer of load-handling work balancers. Our main lines of business are the research, product development, design, manufacturing, and sales of load-handling balancers. We strive to provide evolved balancers and safe, easy-to-use equipment offering inertial control and high-speed control.
Corporate History
April 1969
Developed and commercialized the cylindrical-coordinate-type arm crane Y-MAN.
April 1972
Received the Ministry of International Trade and Industry Enterprise Agency No. 495
Letter of Recommendation for New Domestically Produced Technology for the material handling robot Y-MAN.
December 1991
Commercialized the personal crane MOTOMU.
November 2000
Established MOTODA GIKEN COMPANY. Inherited Y-MAN manufacturing, sales, and maintenance business.
June 2003
Switched the Y-MAN torque motor to the servo motor type.
November 2019
Change of Tradename MOTODA GIKEN Co.,Ltd.
December 2019
Head office relocated to Shinjuku and opening East Japan Service Center in Hachioji.